Jolly Landscaping and Lawncare in Columbia MO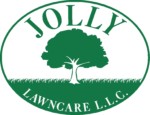 Relax. Let us do the rest.
With all the stress in life today you should be able to come home to relaxation and peaceful surroundings. Our goal at Jolly Lawncare is to provide an aesthetically pleasing and well cared for landscape while exceeding customer expectations.
Over 15 Years of Landscape Experience Talking
With over fifteen years in the landscape industry, we would love the opportunity to bring an enjoyable outdoor space to your home. Whether you're interested in weekly mowing or complete landscape design and installation we're ready to work with you to meet your needs.
What "Where Quality Never Goes out of Season" means:
We try to incorporate year round interest into our landscape designs.
Whether it is a small landscape bed, or an elaborate natural stone wall, we will make sure it lends character and beauty to your home from January through December.
Send Message to listing owner
Jolly Landscaping and Lawncare in Columbia MO