Socket Columbia Internet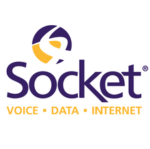 Flat-rate pricing. Columbia Missouri Local support. No fine print. If you want simple and easy internet, phone, and television services, Socket has you covered. Get exactly what you need for your home all on one convenient bill.
Socket is a Columbia, MO local phone and internet service provider, dedicated to serving Missouri homes and businesses since 1994.
Send Message to listing owner
Socket Columbia Internet